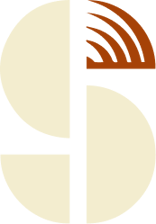 BEHIND THE SCENES
WHAT YOU SHOULD KNOW ABOUT SEAWORTHY STRATEGY
The fuel for our fire
For the most part, marketing agencies are all using the same playbook. So why do clients like some agencies and dislike others? And why are there so few agencies to like?

At Seaworthy we have two priorities: the experience we create for our clients, and the experience we create for our internal team. Every problem we face comes back to those two things.

A marketing agency should be your hero. They should fully understand your business before you sign. They should bring the firepower to turn your big hopes into results. Their team should be excited about what you're doing, excited about their job, and excited to get results.

It's not about who has the best idea or the best developers or the best strategy. You need those things, yes; but at the end of the day, as an agency, our job is to be accountable and reliable. It's almost impossible to do that in the traditional agency structure.

That's our goal. We're an outcome-oriented marketing agency that creates the best experience for our clients, not a traditional agency model.

We want to prove that a marketing agency experience can be not just good, but great.
OUR SECRET RECIPE
Our marketing has 3 main elements
Combine them, and you can create a substantial impact.

Creativity

Technology

Experience
NOT JUST PLEASANTRIES
OUR COMPASS
These drive everything we do.

PLAN IT, DO IT, CHECK IT, FIX IT
Plan well. Execute well. Evaluate progress. Make helpful changes. No guessing. No gut checks. Be objective. Hit deadlines and deliver according to plan.

SAIL TOGETHER
Put people first. Find the right fit. Row together. Buy into relationships. Be respectful. We're human. We're all worthy of love, and life is hard. Grow together.

BE RELENTLESS
Grab the rope. Be decisive. Be confident. Find the solution. Consistency beats intensity. The root problem is the enemy, not people.

BE GREAT, NOT JUST GOOD
Get results. Get addicted to details. Excellence is the expectation. Be an experience advocate. You're going to fail. That means you're growing.

BE AUTHENTIC
Be accountable. Be honest. Be humble. Be kind. Don't be an asshole. Don't engage with toxicity. Redirect your anger to solving the problem.
THE RADICALS
MEET THE TEAM
An experience that works best for clients, not just our agency
Transparent pricing
We present flat-rate fees. Those won't change unless you want something else.
Transparent pricing
No "trap you" contracts
Your business will be earned every month, not by a signature you made 8 months ago.
No "trap you" contracts
We're values-driven
Learn about the values that drive literally everything we do here above.
We're values-driven
We cap our capacity
We provide high-touch, strategy-rich service. To do this, we ensure our team has a manageable, strictly-enforced client load.
We cap our capacity
We're full-service
Content, development, strategy, design, tech management — we see the plan through from start to finish No more babysitting vendors.
We're full-service
Custom services around your needs
Not around the service we want you to need.
Custom services around your needs